Are you viewing this page in landscape mode?
Rotate to portrait mode for the best experience of Zenyum
How does it work?

Invite via the Zenyum app
Tap on the 'Refer a friend' button in the app. Enjoy referral rewards (applicable only for Zenyum Invisible Braces).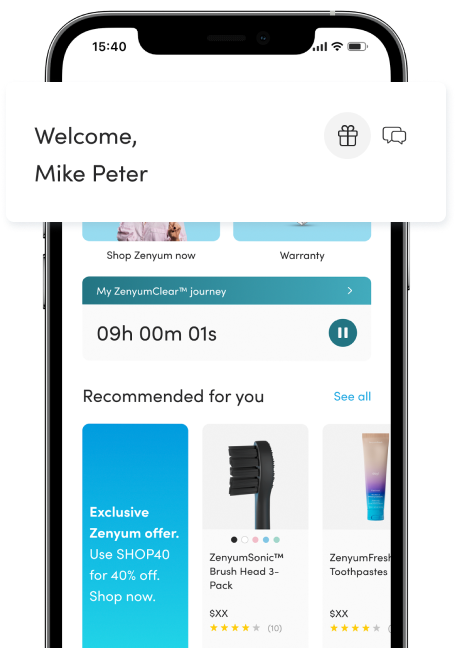 Share your unique referral link
You can share directly via your preferred messaging app, or copy and paste your unique referral link to share with a friend.

Get cashback
Once your friend officially starts their Zenyum treatment, you'll earn cashback in your nominated bank account. Your friend will get off their treatment.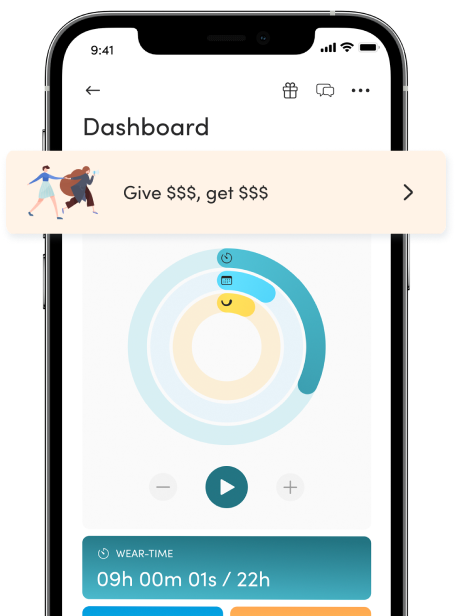 Share more, earn more
You can refer multiple friends, at various times throughout your Zenyum smile journey. After all, smiles are for sharing!