Imagine entering a room with perfectly straight teeth, instantly catching everyone's attention. It's no secret that a beautiful smile can work wonders! And did you know that straightening your teeth offers a range of benefits beyond just looking good?
It can improve oral health and even enhance overall well-being. But not everyone is blessed with naturally straight teeth. So, whether you've been considering Zenyum Invisible Braces or are just curious, here are 5 reasons why you should straighten your teeth and its benefits.
1. Healthier Gums And Teeth
Straighter teeth helps you brush and floss better, and enables the removal of plaque and food particles responsible for gum disease and tooth decay. Additionally, it improves your bite – reducing strain on individual teeth and safeguarding against wear, chipping, and fractures.
Crooked teeth can also cause gum irritation, resulting in gum recession and decay. By using aligners, you can have better oral health and a more confident smile.
2. Increased Self-Confidence
Having perfectly straight teeth can boost your confidence by enhancing your smile and overall appearance. When your teeth are properly aligned and positioned, it creates a beautiful and balanced look, making you feel more attractive and increasing your self-esteem. 
With a bright smile and improved oral health, you'll feel more at ease in social situations, allowing you to express yourself freely without any worries or self-consciousness.
3. Improves Your Health And Well-Being
Having straight teeth allows you to chew better and improves digestion. It helps break down food properly, preventing digestive problems and improving nutrient absorption. You'll also experience less jaw pain and discomfort caused by misaligned teeth. 
As the mouth is the gateway to your body, having good oral health and straight teeth can actually improve your health! Beyond that, having aligned teeth boosts self-esteem and confidence, leading to better mental well-being and overall quality of life.
4. Straighter Teeth Are Healthier In The Long Run
When teeth are straight, less pressure is exerted on the surrounding teeth, gums, and supporting bone. This prolongs their lifespan by reducing wear and tear.
Crowded, improperly spaced, or misaligned teeth are prone to more uneven wear and tear as time passes, eventually leading to weakening and tooth loss. Straight teeth relieve pressure on your gums, roots and mouth – helping your teeth stay healthy for longer.
Did you know that besides our tongue, teeth and lips, having straight teeth also helps greatly with proper pronunciation? If your teeth are all crooked, there's a greater chance you'll have trouble with speech, like lisps or other speech problems.
There are so many benefits of having a straighter smile. Not only does it improve your health, it also helps you speak better and increase your quality of life! Witness your smile transform with Zenyum Invisible Braces today 🌟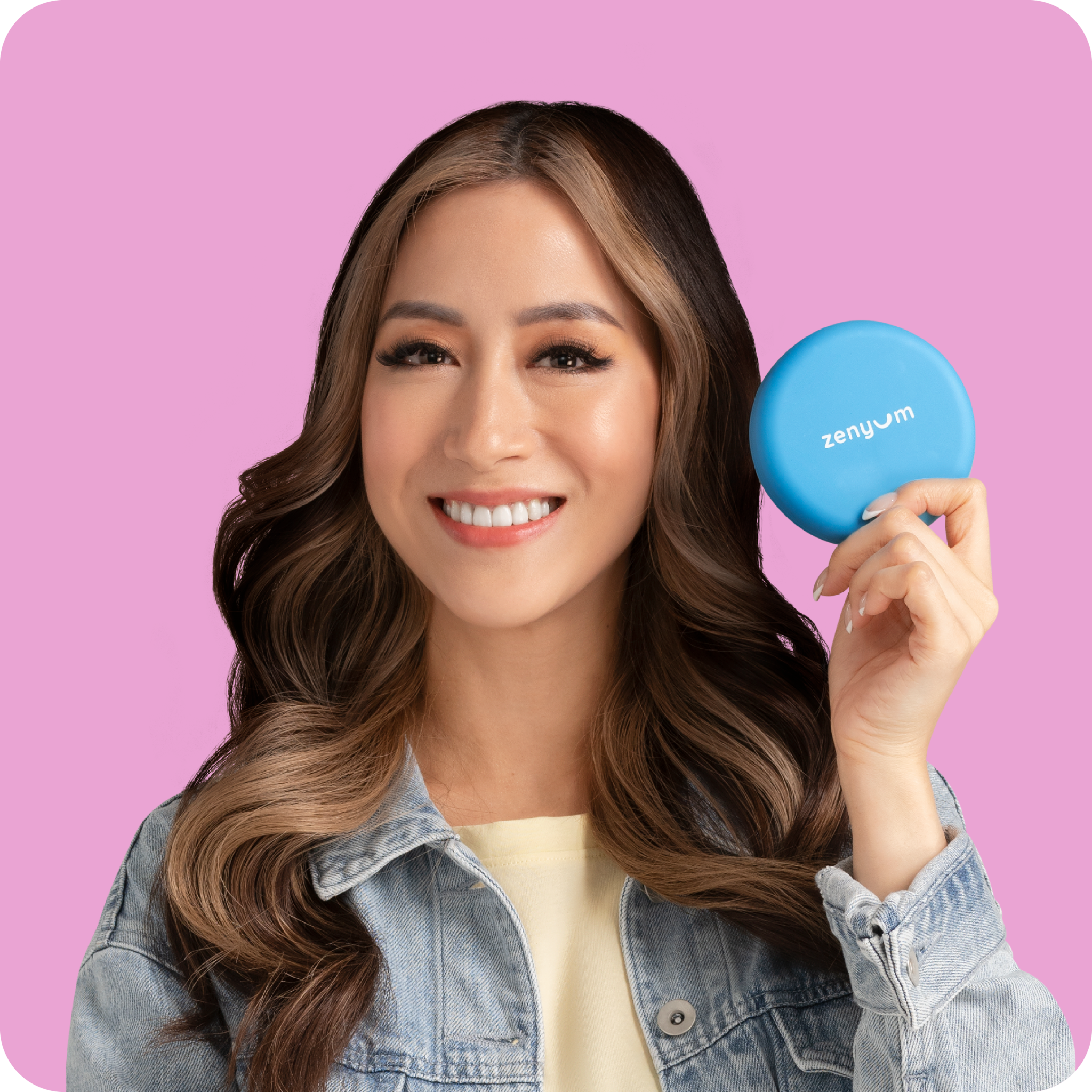 Transform your smile
with Zenyum