The best invisible braces in Singapore have one thing in common:
Real screening and consultations done by real, licensed dentists.
FREE dental assessment inside!
That's right – having a real-life doctor or dentist looking closely at your teeth is the one thing that will make or break your invisible braces treatment.
When it comes to invisible braces (also known as transparent braces in Singapore), there's simply no substitute for the duty of care and accountability that comes with a licensed professional by your side.
Successful invisible braces treatment: Why is having a doctor or dentist so crucial?
Get a Safe & Free Assessment
Make no mistake – if any of the steps above are skipped in the process before designing your invisible braces, you are opening yourself up to unnecessary risks and even irreversible damage to your teeth.
Skipped your X-rays before getting transparent braces?
Bad move.
Dentists need X-rays to keep an eye out for any type of dental abnormalities, including impacted teeth, cysts, and supernumeraries. That's because whenever present in a patient, these issues need to be resolved before orthodontic treatment can proceed – if at all.
X-rays give orthodontists the necessary information that not only helps them determine where problems exist but also guides them on the best way to correct these issues (e.g. if extraction or surgery is required before treatment).
Proceeding to design your transparent braces without X-rays, is like going in without a clear plan of action – which nearly always does more harm than good.
Do you have any underlying teeth conditions?
The only way to know is sit in the dentist chair and let the doctor take a thorough look-see inside your mouth.
Think of this critical in-chair time as a "discovery-phase". Your dentist will use this opportunity to get the lay of the land and identify anything that could complicate your invisible braces journey – like periodontis, gum-disease, etc.
That's because orthodontic tooth movement (no matter from traditional or invisible braces) in patients with active periodontal disease has been shown to aggravate the condition, potentially leading to tooth loss. 
Skipped IPR and went ahead with your invisible braces?
You could be worsening things in your bite – especially if you have pre-existing bimax. BIMAX stands for bimaxillary protrusion.
If you have BIMAX, your top and bottom teeth protrude outwards and your lips can stick out. 
In plain English, you have a "duckface". 
Many Asians have some degree of BIMAX, but wearing badly designed clear braces that don't account for BIMAX can totally mess up your bite, like this lady who could no longer chew food with her teeth.   
That's why you often need a dentist to perform IPR (inter-proximal reduction) before getting your clear braces done in Singapore. This ensures there is sufficient space for your teeth to move as they realign during braces treatment.
Fail to address any pre-existing BIMAX before you wear your clear aligners could leave you with an even more pronounced BIMAX.
Not pretty.
Wow, all this sounds really unsafe!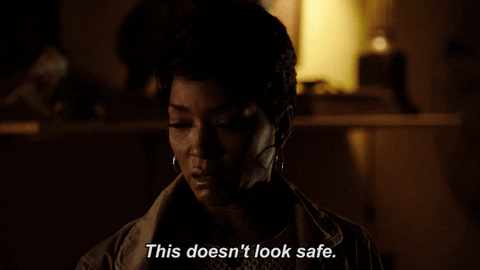 You got that right. 
Unfortunately, there are several invisible braces brands in Singapore that cut the dentist out of the treatment wayyyyyy too much.
Which has led to several concerns over safety standards.
Are there safer invisible braces?
You bet!
At Zenyum, we believe in placing the dentist at the heart of your clear braces treatment. 
That's how we roll. 
Non-negotiable.
We'll deliver the highest quality of care, whilst keeping our braces cost affordable. That's our promise to you. 
Here's a breakdown of how we bring our dentists closer to you with no compromise in convenience.
3
$120–$170
Consultation
The consultation session includes a 3D intraoral scan, X-Rays and a physical assessment. You will pay this directly to the clinic.
4
FREE
Treatment Plan
Approve the 3D simulation of your new smile.
5

$2,400
Zenyum Invisible Braces
Once paid for, your Invisible Braces go into production. You receive them within 4 weeks.*

*Due to the COVID situation, delivery might take up to 5–6 weeks.
6
FREE

(+ $100 Re-Scan)
Additional Sets
If your teeth have not moved according to plan, we will produce additional sets for you, at no extra cost. You will have to pay our partner clinic for a re-scan of your teeth.
Are there other safe braces in Singapore besides Zenyum?
Absolutely. 
If you are straightening your teeth with braces in Singapore, Invisalign is another transparent braces option that maintains tight doctor-patient interactions for safer treatment outcomes.
Dive into this quick comparison with Invisalign for more details.
Real results begin with real, licensed dentists
Maybe you've always found dental visits a troublesome affair that involves lots of waiting.
But you'll find that with Zenyum invisible braces, all that extra care with a professional doctor by your side every step of the way makes it all worthwhile.
More on clear aligners...